Affiliate marketing is without a doubt a major source of earning money online. Luckily, it allows you to do it in multiple ways rather than using a website. But what if someone cannot afford the website's costs? Like beginners who want to start their career as affiliate marketers with no website technical knowledge or with a minimum investment. They will definitely be looking for ways to do affiliate marketing without a website.
That's why in this article, my point of discussion is how to do affiliate marketing without websites. The secret is to understand the audience and how you grab them with your piece of content, ultimately referring to some vendor's store. Believe me, a website is not the only requirement for that. There are various great methods to do affiliate marketing effectively. But first, you need to discover why you need to be an affiliate marketer.
Why Do You Need To Be An Affiliate Marketer?
It's very crucial to understand what it takes to be a successful affiliate marketer before discussing affiliate marketing strategies without a website. You don't need much to get started with this marketing business.
First, you need to figure out what you are offering to which people and at what time. Either there is enough demand for your vendor's product or service. The need for market research is always important to achieve success in any online business. You need to strike a balance between what people are looking for and what you are offering them. The ultimate goal as an affiliate is to offer the right product to the right people at the right time. All you have to do is a proper market research and assess the need for a traffic source and a good product or service.
To earn money with affiliate marketing, you'll need two things: the right product to promote or sell and the right medium to pitch that offer to your audience.
If you are interested in affiliate marketing, there are plenty of options on the market. You can select any of the affiliate programs as per your niche to promote and sell their products. 
But wait, selecting a product is not enough; you also have to consider its audience. Either people are looking for that selected product or service or not. What is the market trend, and what would be your traffic source? This can be social media, search engines, your blog or website, landing page, forum, and other platforms. That's where you get the idea to do affiliate marketing without a website by using multiple platforms.
Best Ways to Do Affiliate Marketing Without A Website
No doubt, having a website for affiliate marketing gives you an extra edge in your approach to reaching customers. But this world does not end here. Now you can adopt different approaches and strategies for your affiliate marketing business. You just need to focus on these methods. Results will vary with each method depending on the effectiveness of the plan and how you execute it. So if you don't have a website, here are the best ways to do affiliate marketing.
Remember, the best way is to use all these platforms in combination for rapid growth. However, countless people are doing affiliate marketing without a website. So why don't you? Let's start.
1. Use of High-Authority Publishing Websites
Do you know that there are plenty of authority sites that allow you to publish your content without any cost? You just need to register over there, build a profile, and start publishing content. Moreover, you can use this to promote affiliate links.
Medium and Steemit are the most popular authority platforms for publishing your content. These platforms are also called Web 2.0 sites. You will be surprised to know that there are millions of readers on these platforms who are your potential customers as per your niche. You can also check the stats of your content, including engagement and read counts.
But keep it in mind! These platforms require you to disclose or inform your readers in content anywhere about your affiliate links in the event of using them. Otherwise, your account may be banned.

2. Create An E-book
Using an eBook in affiliate marketing is the easiest and simplest way to execute with and without a website. How does it work? All you need to do is create an eBook on a trending or hot topic that is likely to have traction. You can also focus your interest on building an eBook because, in this way, you can better guide your readers and convert them into your potential customers.
Then you embed the affiliate links in your writing strategically in different parts. By providing solutions to their problems, you provide the maximum value to your customers. When people read your eBook, some of them will definitely click on affiliate links to get a solution. Lately, it might be possible that they buy your offer and you get a commission.
The best way is to create an ebook based on the most trending topic that can be discovered by using Google trends.
3. Online Forums and Communities
Making a connection with like-minded people and having a discussion with them is the best approach you can adopt for promoting your products. Several forums and communities are online where people have discussions on various topics and find solutions to their problems.
If you have a particular interest and think you are the best in that and can guide anyone in this regard, then that interest would be the best niche for your affiliate marketing. Posting on these communities and forums is the best way to promote your affiliate products without owning a website. Reddit and Quora are two such platforms where people ask and answer questions.
The first thing you need to do is search for such forums where people might be interested in your products. When finding such a forum, make sure to check whether they are allowing promotional activity or not. If yes, then you can sign up on that platform and start promoting your product. But wait, how will you do that?
Firstly, you will add value to the viewers in that community, so people will start to learn about you. That's the way you build credibility and trust. People follow you after being inspired by your knowledge and giving value. This is the time when you promote your affiliate product in the form of a solution to their problem.
4. Use Social Media to Promote
It is a big deal to have an online presence on the internet as billions of users are using social media to post content and communicate. If you don't have a website, it doesn't mean you are out of the game. You can harness the power of social media to succeed in affiliate marketing.
Some social media platforms, like Facebook, Twitter, Instagram, and others, are growing massively each year, and new ones are popping up as well. So I must say, social media is the best tool for promoting affiliate products and taking advantage.
But how?
It's quite simple. You just need to sign up on these platforms, create a page, and start publishing and sharing content relevant to your niche or product. It will attract more relevant readers to follow you. While posting something unrelated to your niche may result in the loss of potential customers.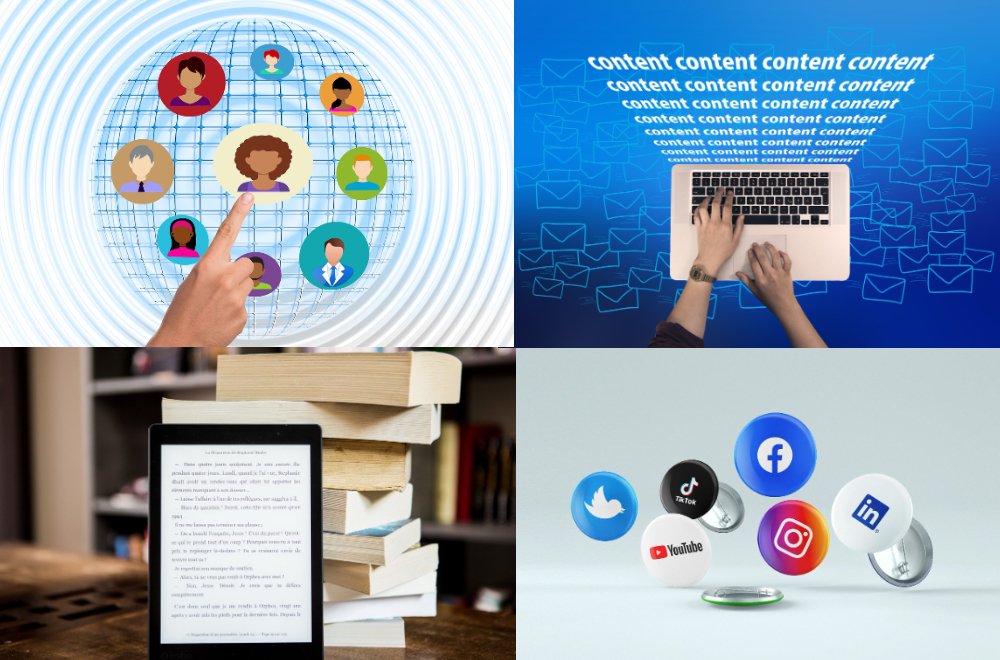 The key is to earn the audience's trust by creating impressive content that puts value in the hands of readers, so they are attracted to clicking on your post. Ensure you use attractive images in your content as they perform better on social media.
On Facebook, you can create pages and groups and share the affiliate links, but on Instagram, you can only share your link in the bio description.
5. Using a YouTube Channel
If you don't have a website, don't worry. Youtube is another way to start affiliate marketing in any niche. Millions of users are now moving towards this platform to grow their businesses. You just need to create a channel in any niche and start publishing videos relevant to your niche. These videos may be about problems, solutions, guides, product reviews, or the best products that you want to promote.
You can share your affiliate links in the description of your content where people click and may purchase your suggested product or service. Do you know that many creators are following the same strategy to maximize their revenue with affiliate marketing? Then why not you? Let's go deep inside here how to do affiliate marketing on youtube to start a handsome career.
6. Affiliate Marketing via Email
Using emails to promote your product or service has proven to be the most efficient and effective method. If you can't afford to develop a website, then it's not suitable to ignore emails for affiliate marketing. Because a lot of companies and marketers use this method for branding and promotion.
Now the question is, how do they do it? Let's dig into this!
The first task is to collect email accounts and make a list of the email accounts of relevant people. This process of collecting email is done either by investing in a database or offering some free giveaways in the form of eBooks, guides, or free courses. People are hungry to get free stuff. Marketers use this weakness to offer people free courses in exchange for a sign-up or subscription to gain access.
This way, they collect email accounts. After building an email list of relevant, and interested users, they create a tailored marketing campaign and send emails filled with valuable content containing affiliate links, products, and services as per requirement.
A lot of people are using this strategy for affiliate marketing to earn money. The key to success is to copy the business models, strategies, and ideas of your competitors, mentors, or seniors who are already doing the things that work. So go for it.
Till now, we have been discussing the free methods of affiliate marketing without a website. Let's now discuss the paid method for those who have investments but don't want to make a big effort.
7. Using Paid Ads
If you want faster results with minimum effort, then running ads is the best way to earn money with affiliate marketing. It allows you to reach your target audience by promoting affiliate offers.
But wait, here you need to be cautious because it may be risky as well. So you must properly plan a strategy, design your ad, and then go for it.
You can use multiple platforms for this purpose. Google and social media platforms like Facebook and Twitter are the best for promoting your affiliate links to get a better ROI. They mostly use the pay-per-click model, which means you have to pay whenever someone clicks on your ad.
Whatever your niche is, there are plenty of opportunities available. You can also search for influencers in your relevant niche and make contracts with them to run ads for you. This way, you get the right audience and get the benefit of the influencer's impact on their audience. People are more likely to be persuaded by their influencer's advice and act on it. Beware, you should not sign a long contract and revisit it as per your needs and situations.
How Can You Be Successful In Affiliate Marketing Without Having A Website?
Now we have reviewed the best ways to do affiliate marketing without a website. Either method you choose from the above discussed, you must follow the following tips to get maximum referrals and generate massive revenue with a sales boost.
Proper Market Research
Whether you own a website or not, one thing that is common and critical for any affiliate marketer is to do proper research about your niche and market. What is trending and what are people looking for? Where is the gap in the market that you can fill and get maximum benefits?
Better Niche and Keyword Research
Whatever your niche, make it narrow to lower your competition. Don't go for broad niches as they are all saturated, highly competitive, and will crush the beginners. It's better to choose a niche in which you have an interest and proper knowledge to guide the users effectively.
After selecting a niche, keyword research is very important to know the people's demands and competition. Concentrate on long-tail keywords to reach a more targeted audience, maximize SERP impact, and have the least competition. This is the way you can get the right set of keywords to earn good leads that most likely convert.
For all these tasks about market research you should know what is SEO why would you need it? In this regard, SEO tools play a crucial role in analyzing and selecting the right niche and keywords.
Be Consistent and Provide Useful Information
Consistency is the key to success in any business, especially affiliate marketing. Because it takes time and hard work to pay back your efforts. So be patient and post useful content regularly to add value to your viewers, followers, and audience.
This way, you build authority and trust in your reader's mind. After establishing your credibility, when you suggest something in the form of an affiliate offer, they will definitely take action. It's human nature to follow those who have importance in their sight. So, with consistent work in affiliate marketing, it is certainly worth it in the end.
Create Your Own Content
If you are working in a niche in which you have an interest and considerable knowledge, then the best approach is to write your own content. A lot of people outsource the writing, but that's not suitable because no one can understand better what you want to convey to your audience. Moreover, when you write yourself, you get the chance to make connections with your readers, and that is what you need in affiliate marketing to get more sales.
Diversify Your Resources
Without a doubt, any of the seven resources mentioned above are suitable for affiliate marketing without a website. Initially, you can start with one method. You will certainly get sales if you follow the instructions properly. But if you want to enhance your revenue, you need to diversify your efforts by using 3 to 4 methods in combination. This way, the number and quality of sales will increase surprisingly.
Final Words
Affiliate marketing is the real source of passive income. No doubt, you have to work hard to initialize earnings without a website. But when you build your authority and connections by applying the above methods, you get fractions of extra money.